With GMIC, CES, SLUSH, etc. This year's best tech conferences in Asia are coming!
Tech conferences are a great opportunity to learn about innovation and experiment the latest prototypes, but these need to be well prepared to get the most of it, and we are here to help you: screen, analyze and select "MUST SEE" startups and exhibitors for your specific needs, guide your teams to navigate the event and maximize their learnings, scale the event's learnings to more people in the company through reports and sharing sessions, organize the logistics of your stay, as well as prevent and post-event additional visits in the visited country.
In addition, you can use the opportunity to network with your peers, engage experts, customers and leads to potential business growth.
Read on to learn more about the Top 8 events you should go to and how they can assist your goal! Or download our digital calendar to help you keep track of the Top 50 events to attend across Asia Pacific.
1.GMIC Beijing, end April 2018 in Beijing, China
GMIC is a broad event, covering areas such as marketing, fintech, mobile gaming and entertainment. It explores the impacts of these various aspects on businesses and the opportunities that can be leveraged upon to transform traditional business models. GMIC has a strong showcase on China's leading edge in emerging technologies and consumer behaviours.
Why you should go : One of the most significant tech events in China, it brings Baidu, Alibaba and Tencent as well as the Western giants together to explore what is disrupting the tech space.

2.Tech in Asia, mid May 2018 in Singapore
Tech in Asia is one of the longest running conferences showcasing the growing tech scene in Southeast Asia. The conference offers opportunities to connect with investors, meet future strategic business partners, and learn about Singapore's vibrant tech ecosystem. Participants come from all over the world and the conference has since expanded to include sister events in Tokyo and Jakarta to connect the Asia Pacific region.
Why you should go : Businesses stand to benefit from the convergence of tech, investment and government support within the Singapore ecosystem and explore its potential as a springboard to the rest of Asia.
3.CES (Consumer Electronics Show) Asia, June 13 – 15, 2018 in Shanghai, China
CES is a convergence point for new products and technologies in the consumer electronics industry, and one of the fastest growing technology tradeshows in Asia. Businesses use the event as an opportunity to showcase new developments as well as announce new partnerships and strategic business ventures.
Why you should go : Observe the latest hardware and technology developments and discover potential partnerships that can accelerate your business transformation.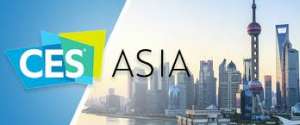 4. Innovfest Unbound, June 5 – 7, 2018 in Singapore
Launched in conjunction with Singapore's Smart Nation initiative, the event connects key players in the global startup ecosystem to showcase the advancements achieved thus far. And It has more than 11,000 potential attendance volume.
Why you should go : Discover more about corporate innovation in Asia and Singapore's innovation strategies.
5. Echelon Singapore, June 28 – 29, 2018 in Singapore
Echelon Asia Summit is a two-day summit that attracts over 5,000 top-tier digital professionals and entrepreneurs set to create and amplify
opportunities in the fields of technology, business and investments across Asia.
Why you should go : It brings together the ecosystem from the Asia-Pacific which businesses can utilize to explore new opportunies.
6. SLUSH Singapore, September 14, 2018 in Singapore
Slush Singapore is the event's launchpad to Southeast Asia, featuring the latest developments in the startup ecosystem for the Asia Pacific region.
Why you should go : Businesses looking to analyse development in Southeast Asia can attend the event for a first look at the disruption that is emerging from the fast-growing region.
7. Singapore Fintech Festival, November, 2018 in Singapore
One of Asia's largest events for Fintech, the Singapore Fintech Festival brings together a variety of stakeholders in the ecosystem to explore
upcoming opportunities
Why you should go : Explore opportunities in the finance space for the APAC region and its possible implications for the rest of the world.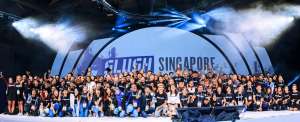 8. SLUSH China, November, 2018 in Beijing, China
Slush China aims to bridge China to the world and establish a new ecosystem for entrepreneurship. Slush China features success stories from startup founders with all the failures and life-shaking experiences and a groundbreaking pitchingcompetition for the Chinese and international startups.
Why you should go : The event provides a great opportunity for businesses to get a look at Chinese and international startups and analyse their capacity for disruption to businesses.
For more, click here to download our Full Calendar of Best 2018 Events in Asia for business transformation leaders.